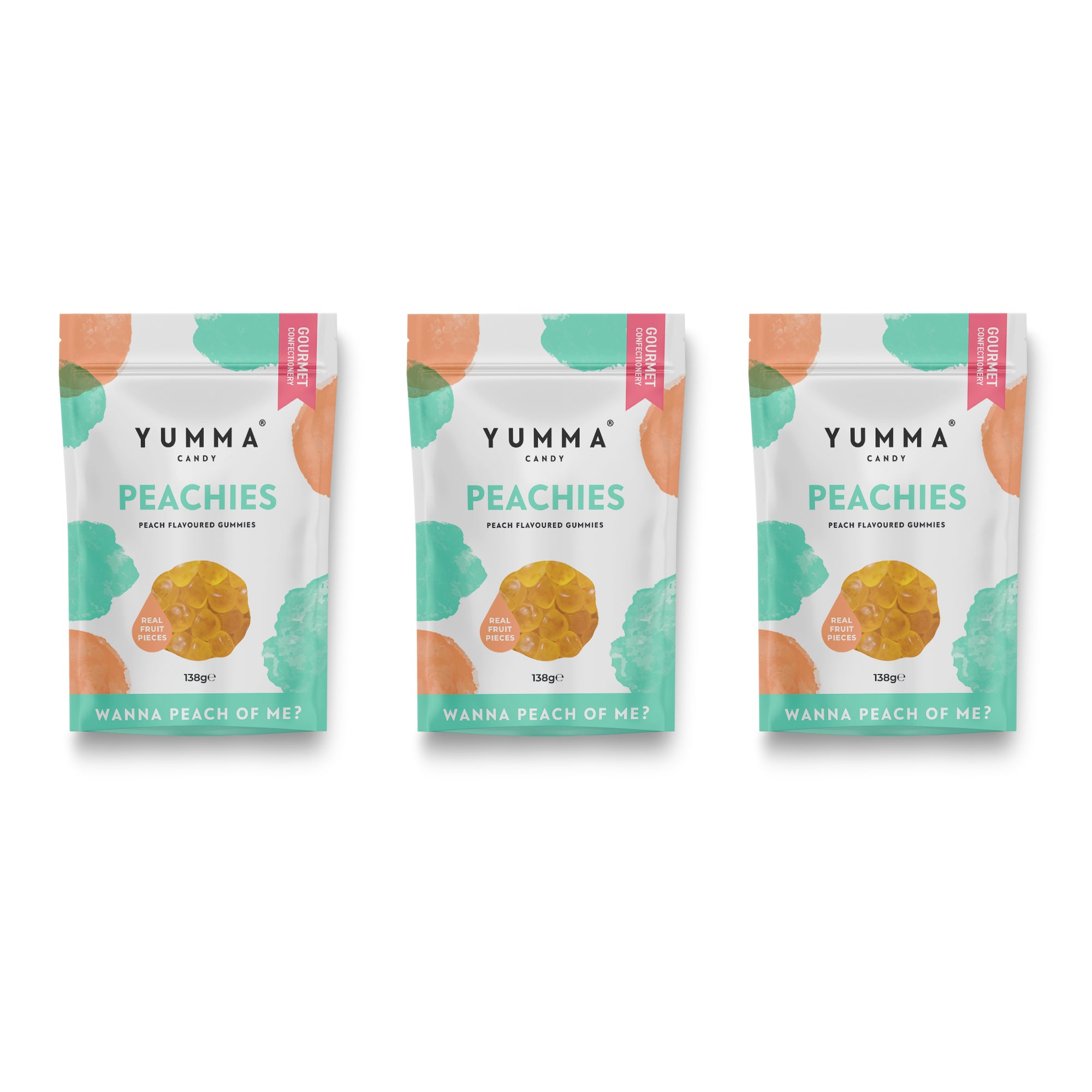 Peachies Bundle (3 x 138g)
Our Peachies may be small in size but boy do they pack a punch! These golden nuggets contain both real pieces of fruit and real fruit juice from peaches, giving them their authentic taste. Bite into these juicy gummies and be prepared for a flavour explosion!
Ingredients: Glucose syrup, Sugar, 7% Fruit juice (peach, apple) fromconcentrate, 7% Fruit pieces (peach, apple), Gelatine, Acids (citric acid,lactic acid), Pectin, Flavouring, Glazing agent (beeswax, carnauba wax).