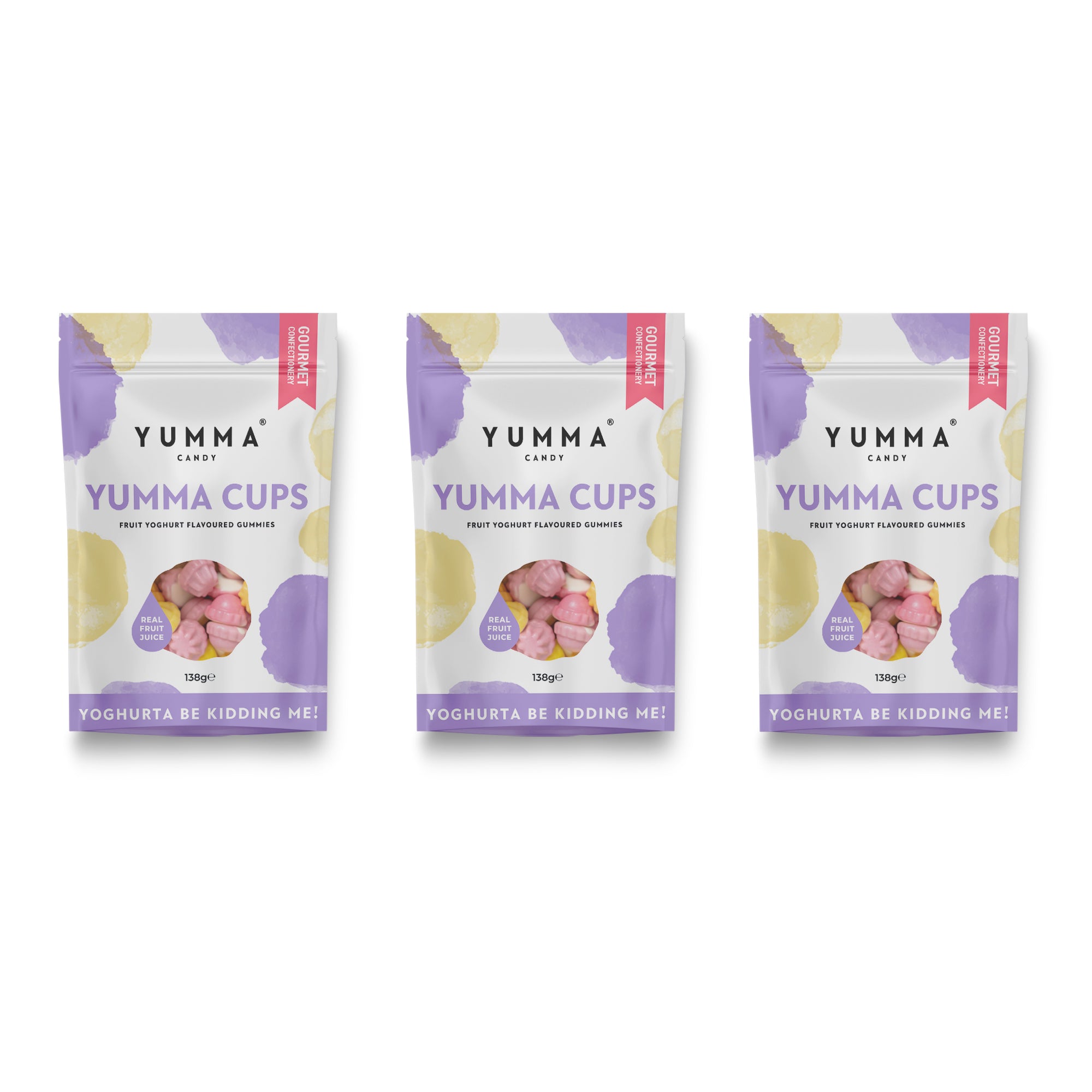 Yumma Cups Bundle (3 x 138g)
The iconic Yumma Cups are our signature gummies. Shaped like miniature cupcakes, each pastel delight is one of four irresistible yoghurt flavours; apricot, cherry, elderberry and lemon. These rich and creamy bites will leave you wanting more!
Ingredients: Glucose syrup, Sugar, 6.2% Skimmed milk yoghurt powder, Gelatine, Acids (citric acid, lactic acid), Pectin, Milk protein, Fruit juice (apricot, elderberry, lemon, sour cherry) from concentrate, Flavouring, Colours (cochineal, curcumin, spirulina), Glazing agent (beeswax, carnauba wax).
Allergy Advice: Contains milk.